A wide variety of marketing strategies have made it easier for businesses to promote their products and services. When used correctly, each of these strategies can help your business beat the competition. Dig deeper into the marketing approaches below to discover which ones can make a big impact on your organization.
Paid Media Advertising
Paid Media Advertising is a tool used to grow website traffic through paid placements on search engines and/or social media. One of the most popular methods is pay-per-click (PPC).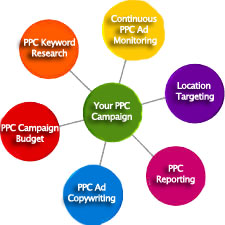 With Google Adwords multiple campaigns can be created such as a branding campaign or product campaign. You only pay when a visitor clicks on your ad. Additionally, with built-in conversion tracking every click can be traced back to a purchase or form fill.  LinkedIn is a popular paid advertising channel for B2B selling.
Storytelling
Brand storytelling engages consumers at an emotional level. Storytelling enables brands to tell their unique tale.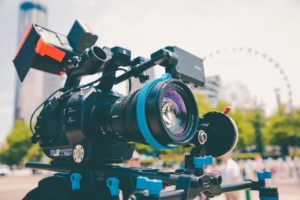 Typically through video (the hottest content marketing strategy out there), storytelling lets companies weave a memorable account of who they are, what they do, how they solve problems, what they value, and how they engage and contribute to the community and the public in general.
Marketing Automation
Marketing automation uses a flow (or drip) of emails to advertise and drive sales. As lead are funneled into your database you can market to them based on type of lead and where they are in the process.
Referral Programs
A referral program incentivizes people to tell others about your products or services. Implementing affiliate programs, customer referral programs, and partner programs offers the instant credibility of existing customers to grow a customer base. Referral programs are effective because they leverage the recommendations of happy customers, recognize and reinforce customers' brand loyalty, and are repeatedly popular with customers.
Social Media Marketing
Social Media Marketing is a powerful way for businesses of all sizes to reach prospects and customers. Your customers are already interacting with brands through social media, and if you're not speaking directly to them through platforms like Facebook, Twitter, Instagram, and Pinterest, you're missing out.
Social media marketing targets users where they spend their time—on social media! This strategy gives customers and leads valuable content to share across their social networks, resulting in increased reach, traffic to the website all while created brand advocates.
Cobranding and Affinity Marketing
Co-branding is a marketing strategy where multiple brands join together to promote and sell one product or service. Each brand lends its credibility to increase the perception of the product or service's value, so consumers are willing to pay more for it. Tapping into established brands' consumer base helps to further the reach of a new product.
Earned Media/PR
Earned media is publicity or exposure earned from word-of-mouth, Search Engine Optimization (SEO) or shared content. It can come in various ways—a social media testimonial, a television or radio show mention, a newspaper article or editorial —but is always unsolicited and can only be gained organically. It cannot be bought or owned like traditional advertising.
Search Engine Marketing
Search Engine Marketing, or SEM, is a method that companies utilize to grow their website traffic through paid online advertising.
SEM is effective because of its wide range of online tools and reach, cost-effective way to generate high visibility, and because it is easily adaptable to various markets and audiences.
Word-of-Mouth Advertising
Word-of-mouth advertising is unpaid, organic, and powerful because those having nice things to say about your product or service generally have nothing to gain from it other than sharing good news. A recommendation from a friend, colleague, or family member has built-in trustworthiness, and can spur dozens of leads who expect positive experiences with your brand. In today's digital world, word-of-mouth isn't strictly verbal. Leveraging online reviews and opinions are equally (if not more) effective at spreading the word.
Cause Marketing
Cause marketing relationships help to assure your customers you share their desire to make the world a better place. This marketing strategy is a cooperative effort between a for-profit business and a non-profit organization to mutually promote and benefit from charitable causes. Think of popular brands that donate items or funds to people in need for every purchase made.
Regardless of the strategy you choose, marketing effectiveness is dependent on how you execute. Contact the team at Pearl Marketing & Design to discuss how we can help implement these strategies into your marketing plan.
We can help you every step of the way, from strategizing and planning through execution and monitoring. Your brand is our business!