Holiday season is around the corner, which means more sales could be headed your way.  You've got a great work ethic, and you're hustling to get your brand off the ground.  That's great!  Feeling stuck on how to advertise and market your business to the people most willing to purchase?  We've got an outline to help you narrow down your target market.  
Are you selling a product or service?
Whether you are selling a product or offering a service will determine the closeness of your relationship to your clients.  Product companies tend to be more transactional; you can appeal to your customers with quality assurance and bundled sales.   Service companies lean more towards creating interpersonal relationships.  The focus is on you and your abilities; how is the quality of your service, what is your availability, and how quickly you can provide it.   
We're all different, but certain groups share common interests.  We have the flexibility not only to provide products and services to the groups most interested in them, but also to 'break the mold' and seek revenue from groups who many not be primary consumers.  These demographics can be used not only to hone brand messaging, but also to promote to different audiences on platforms such as Instagram and Facebook.  
Is your product or service primarily for women or for men? Is it unisex? Consider whether the product/service should be marketing as either a luxury or an essential.  While men may purchase items seen on Instagram, the photo-sharing platform seems to skew more towards women.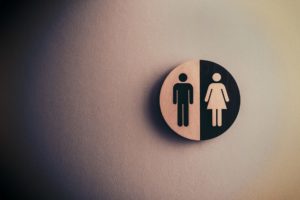 Is your product or service for the young crowd or is it aimed at the older population? Determining the right age demographic narrows down your platforms (Older generations prefer LinkedIn and Facebook, younger people are tending towards Instagram, Twitter, and TikTok).  Age demographics can also feature in determining the kind and amount of humor in your advertising.   
Is your brand enriched by a particular culture? What story do you want the products or services to convey?  What are the sayings that you could implement into the brand messaging?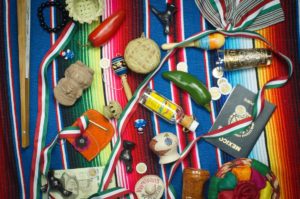 Which part of the country is your business based in? Is it a national company, or are you only operating locally?  What is the slang in your target region which your customers would be familiar with? 
Now that you've segmented your audience, you can create personas based on composite target demographics, like Candle Lover Katie (women aged 21-39) or Car Wax Colton (men aged 26-48).   With a great CRM platform, you can customize these personas and use them for email campaigns!  CRM tools make it simple to sort customers into organized lists for easy marketing funnels. 
Now that you've taken the time to analyze your target audience, you can pick and choose how you advertise to them.  Will you run two Facebook ads, or two Instagram ads?  Will you split your advertising between the two platforms.  What about Twitter and Linkedin?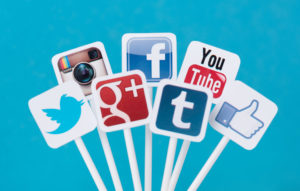 These strategy sessions may cause more questions to crop up for you.  Luckily, Pearl Marketing gives you options.  You can access more blogs and other resources on our website.  You can contact us for a quote on our consulting services.  And lastly, you can take our social media course in the Pearl Marketing Academy for college level learning that fits your budget! 
Visit the PMA here! pearlmarketingacademy.com