With summer just around the corner, there is a strong likelihood that many of your clients will be taking extended vacations with their families. This might allow you more "free time" to focus on other areas of your business development. One area in particular, is the overall development of generating leads to your company.
Many companies have a documented marketing plan that is set up by their marketing department or by a contracted hire. It outlines the details of future marketing endeavors and the progression of business growth versus the rate of return over time.
The cost of this document to be produced can be pricey for a small company, especially if the company is not proactive about pursuing the marketing recommendations produced in this lengthy document. All small companies should take these simple initiatives to create a solid foundation for developing an effective marketing strategy.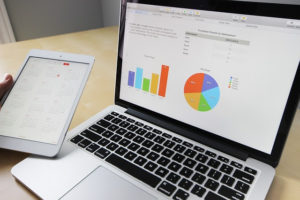 Here are six ways to effectively implement a marketing strategy for your company.
1. Set up realistic expectations and a detailed timeline.
Remember that good marketing is constantly adapting and changing to a clients' desires. Blue Kite marketing tells companies that it normally takes 6-12 months before they start to see a return on their marketing efforts. It does take a certain amount of time and effort to see your marketing efforts grow from the foundation you had set up for it. Make sure that your team is on the same page in terms of understanding the time it will take to reach these marketing goals.
Your current marketing strategy should have a detailed project timeline. This will help employees understand when certain tasks need to be done and overall organize various aspects of developing your company's marketing means. For example, many companies find it helpful to have a content calendar which has specific dates and times to release social media posts. You can also use project management software to make this tasks easier. There are a wide range of them and great ones for for small businesses so they don't have to shell out huge bucks.
2. Have a clear end goal.
Where do you want to see your business a year from now? A month from now, or even by the end of this week? Having goals sets up a direction for yourself and your company to work towards completing these objectives. Use SMART Goals to help you create attainable objectives for your inbound marketing strategy. Have sensible expectations, measurable efforts, achievable plans, realistic objectives, and lastly time specific goals to keep you motivated.
3. Set up mobile marketing campaigns.
There are many options to implement mobile marketing applications, and this has been one of the most important tools a company can have for their marketing efforts. These applications can help companies learn how to gain popularity in search rankings which can translate into lead generation. This can help them locate qualified mobile users and build relevant context driven content. With more than 77% of people owning smartphones in the U.S. it is vitally important implement these mobile campaigns in order to develop your customer relationships.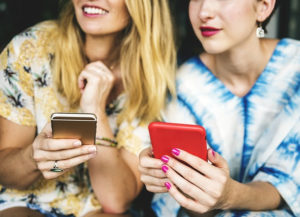 4. Continually monitor your progress.
You can't modify your marketing strategy to become more effective unless someone is properly monitoring aspects like campaigns and outreach calls. Communicate this plan with your team to help them understand the role they play in the implementation efforts.
Another helpful tip is to set up a dashboard for tracking success. A measurement dashboard is beneficial in keeping up with key metrics throughout your campaigns. You must track the number of leads and sales generated from your efforts in order to track your increased revenue. Tracking KPIs are also important which can include email sign ups, eBook downloads and webinars. Once all of this is set up, it should be easy to plug in the necessary information and complete monthly check ins.
5. Execute precise competitor analysis.
Tracking competitors is vital in knowing your progress in terms of your industry growth. Looking at core competitor's marketing strengths whether its their website or campaigns, can help you determine what your company should be capitalizing its marketing resources on. Using systems like SEMrush can be expensive but help with competitor research for online marketing. The purpose of the competitive analysis is to determine the strengths and weaknesses of competitors within your market. Use the competition's strengths to learn from and exploit any weaknesses that can be used to disrupt the product life cycle.
6. Build the right team or hire an outsourced marketing vendor.
Know approximately how many people to hire for your team. Many small companies struggle in determining whether they should hire a freelancer or if they can monitor it with a part-time role.
Think about hiring an outsourced marketing vendor like an agency if you are seeking expert advice. Generally these agencies have multiple employees who are all experts in marketing advice and can dedicate time to various specialties of what your company needs in their marketing goals.
At Pearl, we help you increase the quality of traffic to your website through organic searches (some refer to this as Google searches). Contact our company today at www.pearlmarketingdesign.com to learn how we can can help you.