Healthcare
We partner with industry leading healthcare organizations to help them attract their ideal patients, expand reach and accelerate revenue.
Pull Longterm Patients to Your Practice
Find out now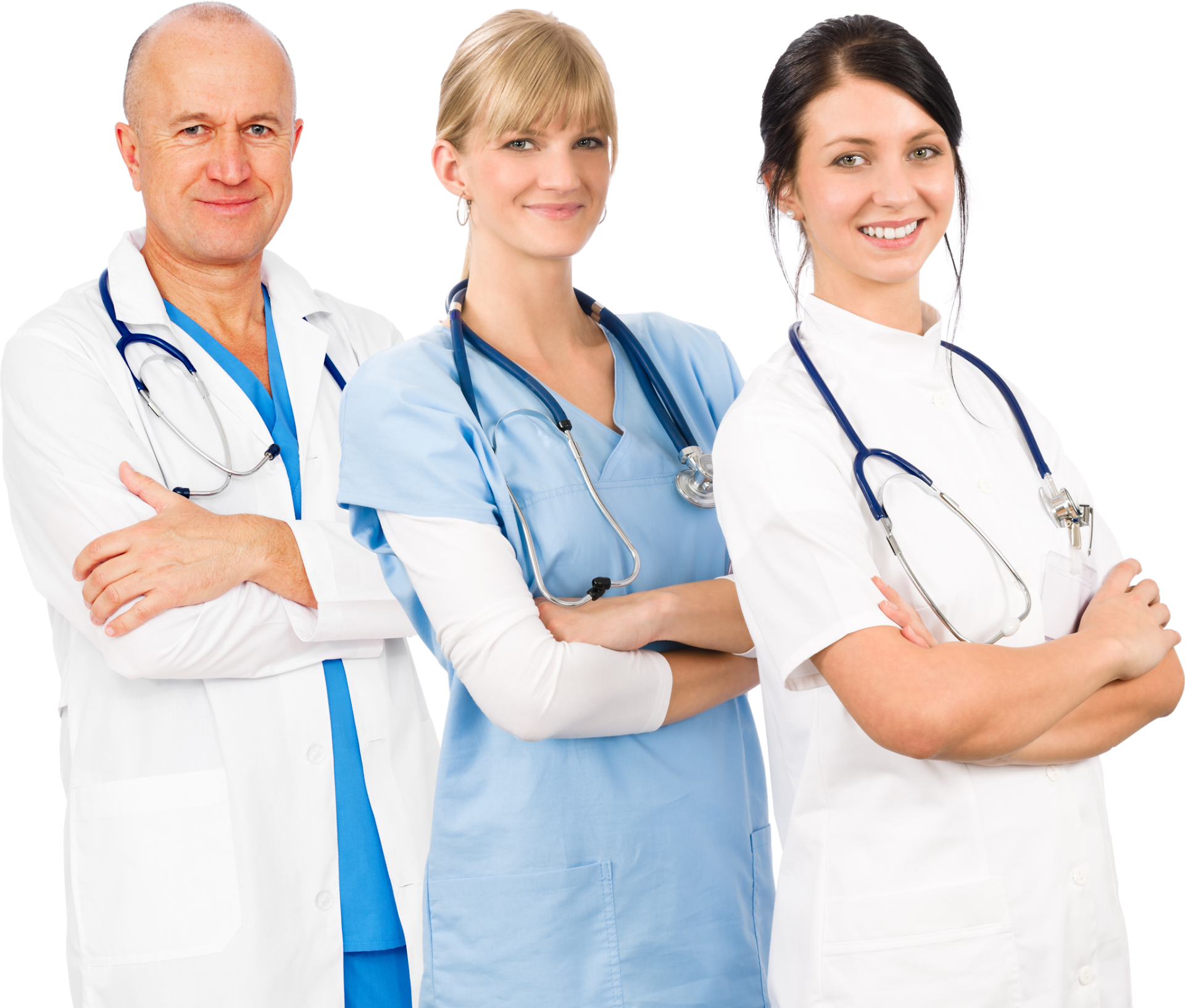 PATIENT ACQUISITION FOR PATIENT NURTURING
Web traffic slows after the first few search engine result pages.
We help convert potential patients from their first medical online search.
You may not be ranking near the top of search results, but we can help you get there with targeted advertising, which will  increase your organic ranking.
Partnering with a Healthcare Marketing Agency
People are regularly seeking medical information through the Internet.  Hospitals should embrace re-targeting campaigns that follow potential patients through their online journey.  Search Engine Optimization (SEO) continues to be the number one driver to websites through organic searches.
Healthcare organizations are relying more on digital paid advertisements as a way to promote their brand and services. Through search engines and social media, they are advertising content to individual newsfeeds based on unique online behaviors and matched advertising search criteria.
Landing pages, form submissions, and chat boxes, continue to be simple methods to collect visitor information. With the adoption of Siri, Alexa, and Google, voice searches and commands are becoming increasingly popular.
Video marketing is one of the fastest growing trends in marketing.  Hospitals are utilizing video as a way of demonstrating the unique care each department provides, testimonials from current and former patients, provider videos, and virtual and interactive 3-D tours.
Find out more
We focus Exclusively on Medical Practice, Healthcare Businesses & Hospitals
We understand what it takes to run and grow a successful practice. It's in our DNA.
Stay Ahead of Technology & Strategy Changes
The way patients consume information and where they do so changes rapidly. We research, evolve and adapt for our clients.
Reputation Management and Online Review
It's important to ensure that accurate information is being provided promptly online for your providers and facilities
Don't Believe in One Size Fits All
Every practice is different. That is why we customize each marketing and advertising strategy to fit your goals, differentiators, and patients.
Appear at the top of search results with a targeted advertising strategy that is designed to attract local patients to your specialty.
We serve healthcare clients exclusively with strategies to reduce cost per new patient.
Instantly benchmark your current performance and see where we can help you improve.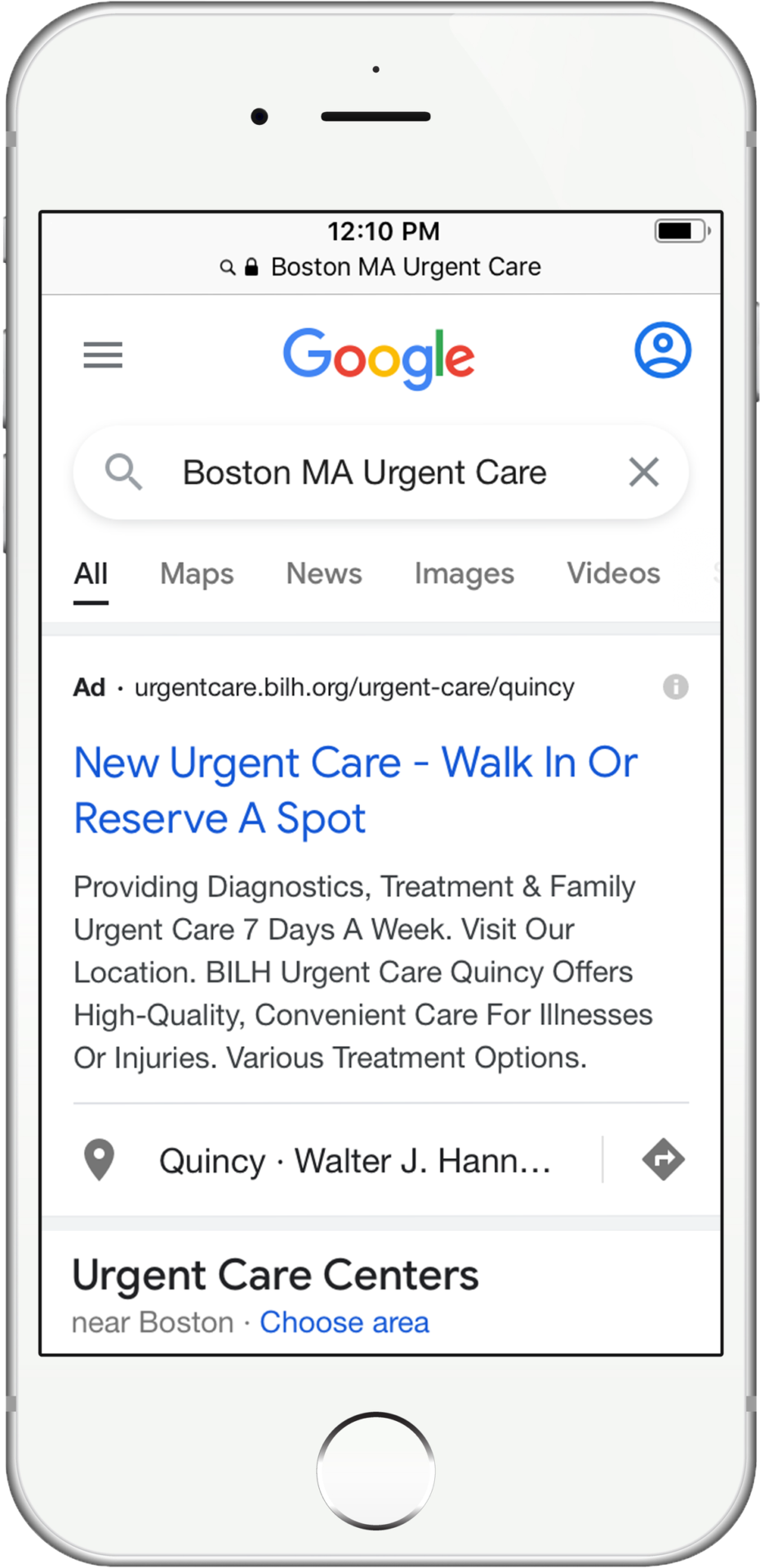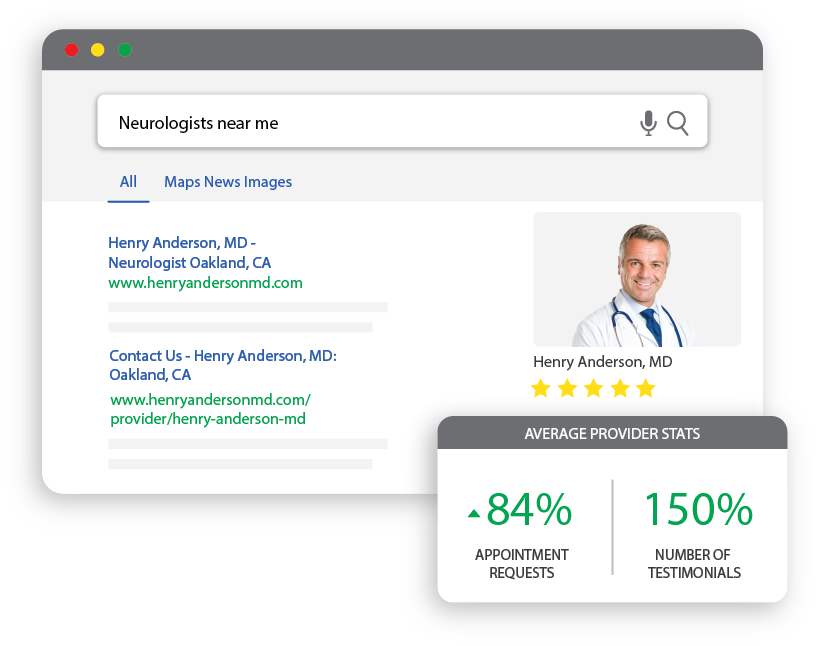 Getting traffic to your site is only half the battle. You want qualified leads that turn into patients.
Ultimately, the effectiveness of marketing strategies can be measured by the Return on Investment (ROI). All of the technologies noted above have data components that provide Key Performance Indicators (KPI) that guide marketing strategies to meet company goals.
Hospitals are using patient data captured from various software programs to run a cost benefit analysis of the technologies they employ.
A Customer Relationship Management (CRM) tool allow hospitals to manage patient relationships and track user behaviors all in one place. Integrated with social media and other marketing mediums such as email marketing, a CRM can be a powerful tool to deepen and expand consumer engagement.
Speak to a specialist and find out how we can help you maximize ROI on your advertising spend.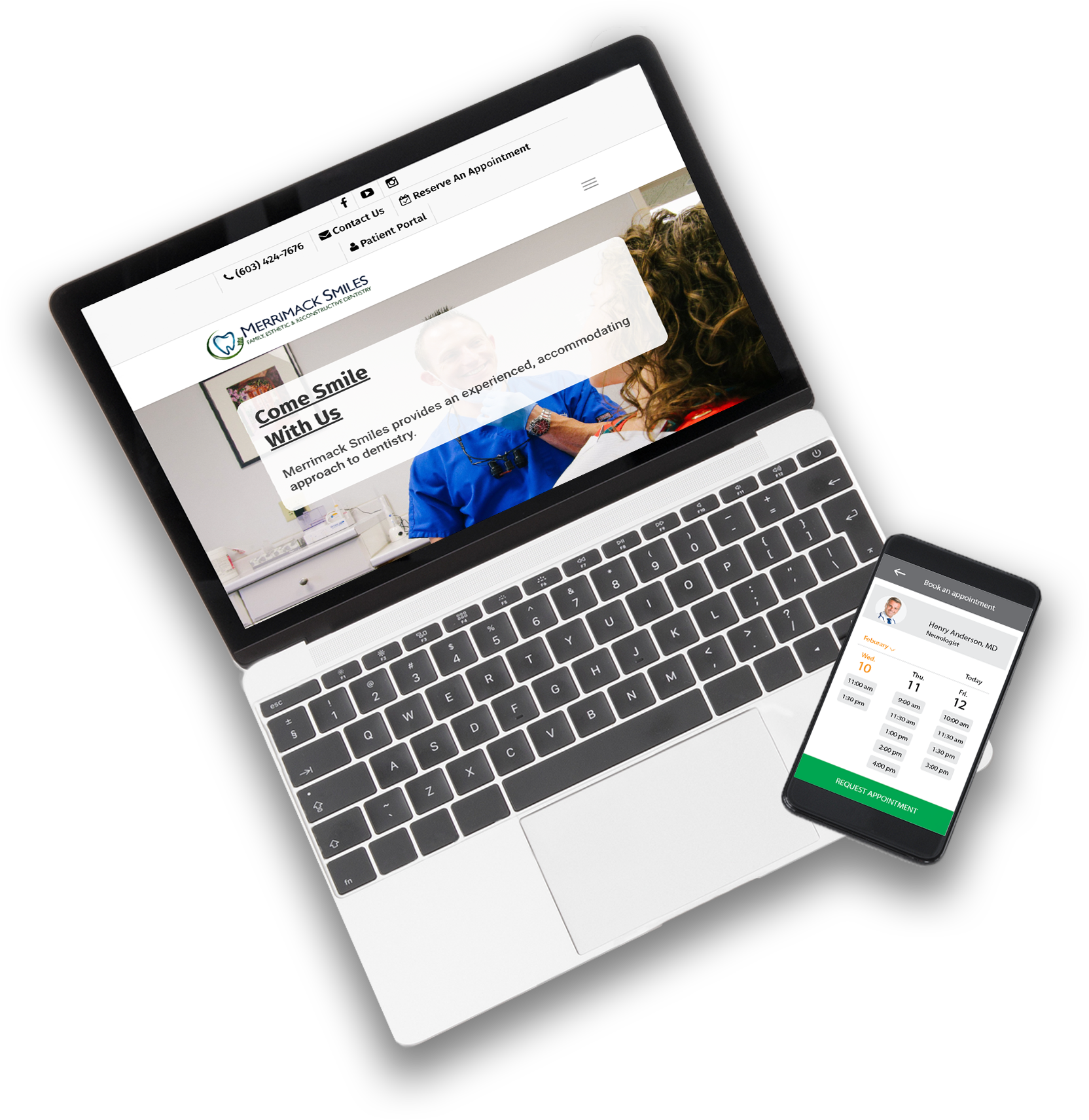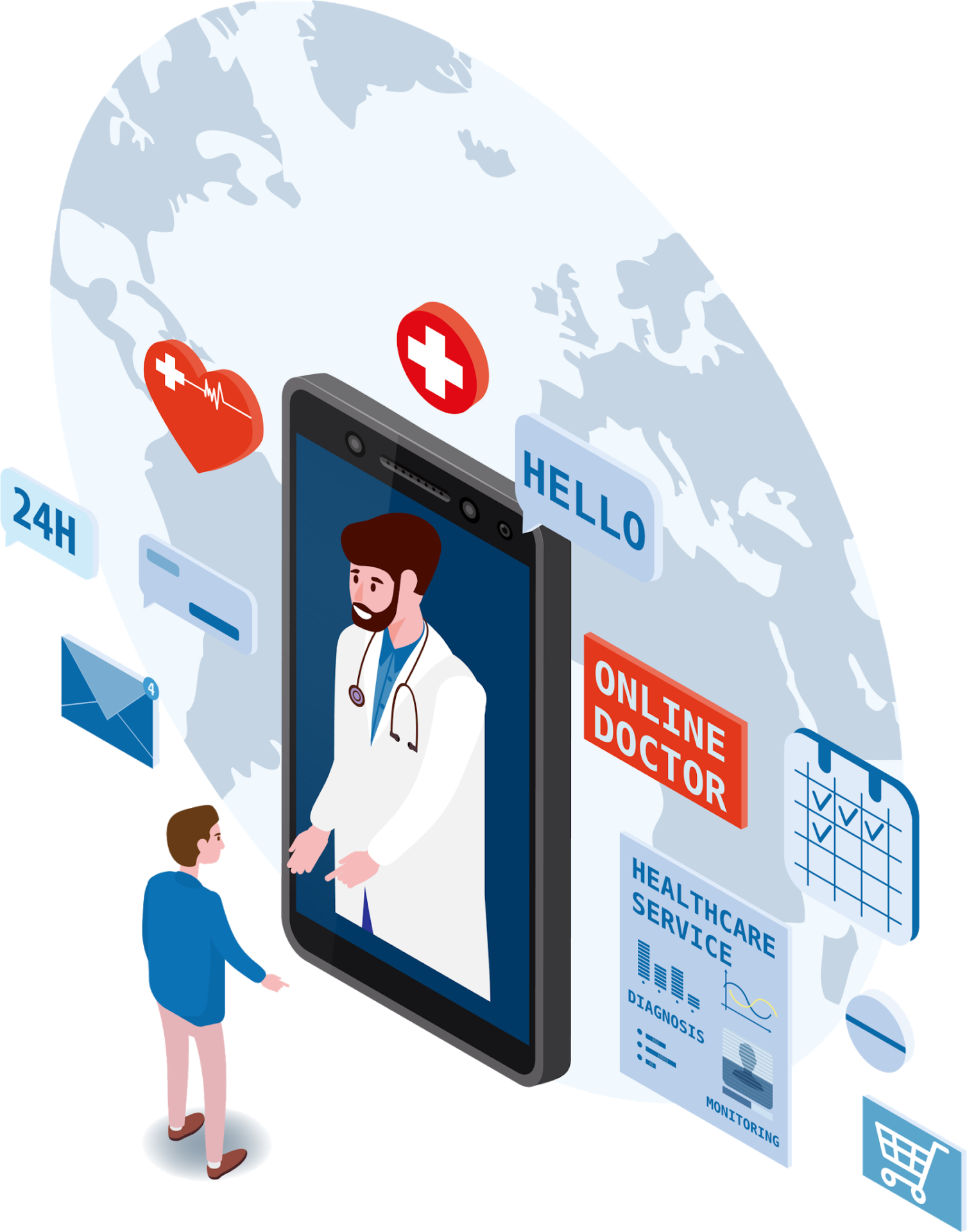 Rapid changes in technology offerings and usage are constantly changing patients' user behaviors. There are more medical technological advancements than one can keep track of, therefore, following technological adoption is key.
Compare your practice
Contact us for an in-depth analysis of your marketing needs.